20 Best Side Hustles to Earn Extra Money
(Disclaimer: this post may contain affiliate links meaning I get a commission for recommending the products to you guys. Read full disclaimer here).
Are you ready to make extra money by starting one of the best side hustles? If you put in the work and keep it consistent, anything is possible for you.
So what is a side hustle?
A side hustle is something you do on the side to earn extra money. Most people have a side gig or odd job outside of their regular 9-5 job to spend or pay off their debt faster. It is also a great idea to have just in case something happens to your full-time job as well. Some even have a stack of side hustles to have recurring earnings.
Isn't it nice to take advantage and earn from fun jobs that pay well? Yes, it is. In this digital era, you get many opportunities to earn by different means without leaving your comfort zone.
Money is something we always wish to have more whether we are trying to pay off debt or spending expenses, we need more money. Now you do not cut off your expenses or compromise your wishes; you can avail yourself of online platforms to earn some extra cash with a little effort.
You can also earn extra money with these free money apps too.
Whether you are in school, a single parent, or just want extra money, this post might help you find what you are looking for. So let's get started!
1. Baking Desserts
Home baking is a creative way of making money from home. The foremost thing about this profession is that you do not have to work daily. You can choose the days you want to work, and the days you want to relax and spend leisure time.
You can use social media platforms to grow your business through organic traffic or paid advertisements. I've seen many great bakers on Youtube and Tik Tok, and I love how talented these people are. Don't you just love to see the end results!?! I know I d
Rosanna Pansino, one of the most influential YouTubers who is known for her cooking show "Nerdy Nummies". She is a great role model to look up to if you want to become a great baker like her.
If you learn to master making signature desserts and send sell them you can make a great profit. You can start by helping local organizations to get more exposure and then try social media. Reviews can make a difference for you since they will help you grow your business.
Baking is an enjoyable and fun job that most people love to do. To most people, it's more of a hobby than a job. You get to experiment, have fun, and earn at the same time. If you have a love and passion for baking, you are all set to begin your business
2. Web Design
In this day and time, online presence has become so important to many business owners. They are so busy running their businesses to even have time to make their own websites. If you are tech-savvy, this is the best online side job for you.
Many small businesses cannot afford to hire a large agency to do their website, so they are always looking for freelancers or side hustlers. Becoming a website designer may seem difficult, but the needed skills can be learned.
These days most platforms don't need coding like Wix, Weebly, WordPress, etc. and if you know the basics, you are more advanced compared to most business owners.
As a web designer, your duty is to create and update business' websites, landing pages, or sales pages and get paid as much as $60 per hour.
This side hustle is a lucrative business and is likely to grow in the future. This doesn't require that much experience because this is a field where you can learn and test things out as you go.
Once you are proficient enough, people are likely to come to you because they don't want to do it themselves. Then you'll become an expert in no time by providing your services to many clients.
Website design is one of the best side hustles for those who love design and technology.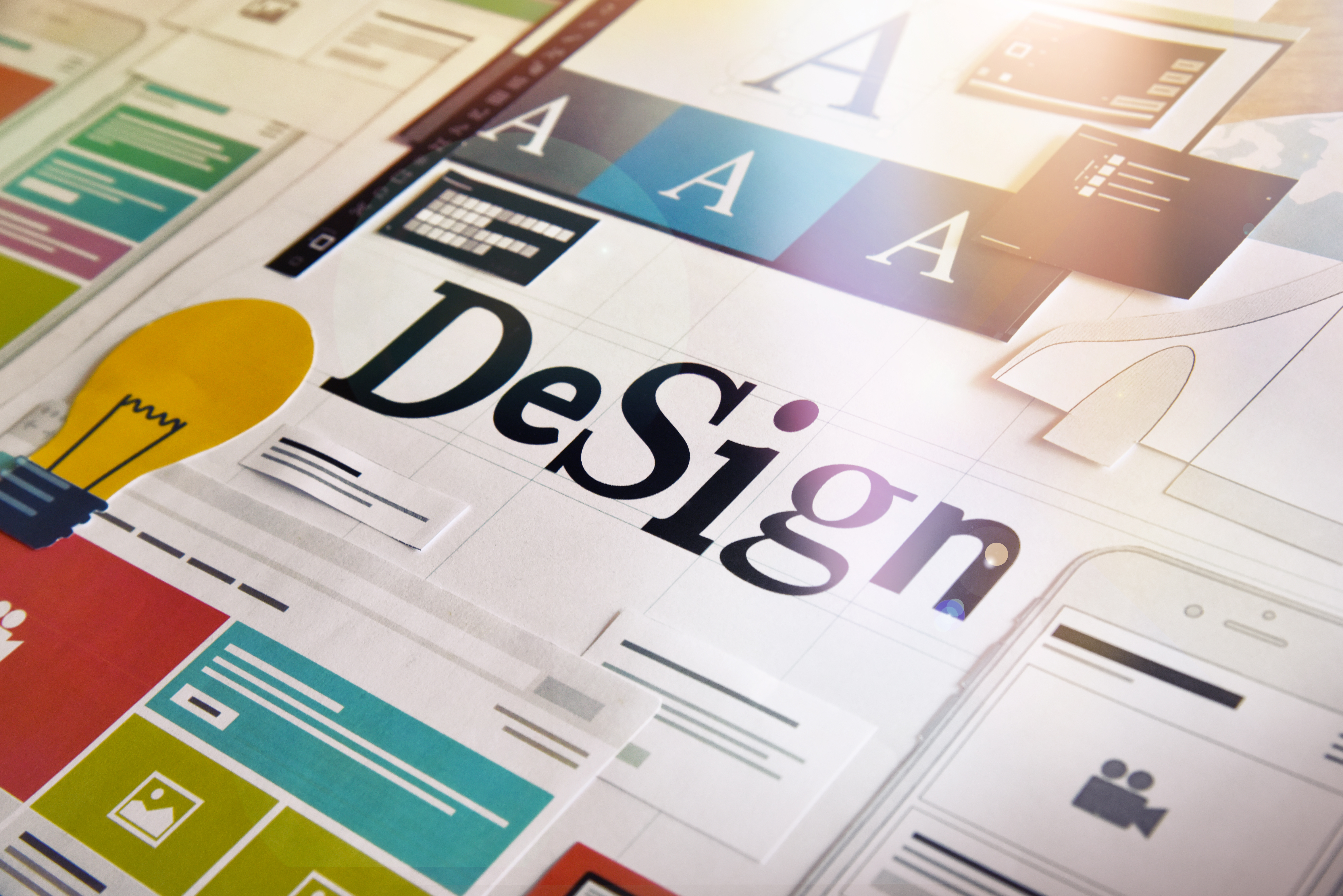 3. Play & Test Pre-Released Video Games
Do you love playing video games? It is one of the best fun jobs that pay well. You can stay in your comfort zone, play games, and get paid well. Does it seem crazy to you to earn money with games? Well, yes, it is crazy, but it is EXTREMELY FUN.
There are many companies out there that are willing to hire testers to play pre-release games to find gaps and bugs before the game is released in the market.
Video games players work as individual workers who provide third-party services like Nintendo. They hire videogame testers to provide feedback. There are many companies out there and you can do it even if you are a teen. You can be a part-time, contractor, or full-time depending on the company.
Whether a company is big or small, you can start earning as long as you try to put in the effort. But, here is a thing worth noticing. Big companies, for example, who have contractors of more than 20,000 pay more than small companies. But, whatever company you join, it is a fun job that pays some juicy mone
If you don't want to work for companies, there's also another option which is to become a video gamer on YouTube. You can just stream on YouTube, and if people watch your videos, you get paid. I've seen many YouTubers doing this and have great success. Fun and easy at the same time right?
4. Graphic Design
We live in a digital world where creativity is booming like crazy, and business owners are always on the lookout to hire talented and innovative designers to create their logo, posters, ads, brochure, images, etc.
If you love to design and be creative, this is the perfect side gig that can make you money. Similar to website design, this is one of the best side hustles to get into.
This is a demanding job that most businesses do not have time for or are not creative enough to do. They need talented designers to create their websites, social media posts, ads, posters, logos to grow their businesses.
With many businesses moving online, they need their online presence to stand out more than their competitors.
This side hustle can be done almost anywhere in the world because most graphic design softwares are online such as Adobe Illustrator, Photoshop, Canva, Indesign, etc.
Graphic design can have intensive long hours, but if you love art and design, it may not look like work to you.
5. Running Ads for Businesses
Many business owners want to generate more leads on social media to increase sales. However, running social media ads can be very daunting if you don't know what you are doing. This doesn't take that long to learn but you can waste a lot of money if you're not doing it correctly. Like many other side hustles, you have to learn the ropes first before becoming a master.
Running social media ads for businesses can be a great side job if you want to make extra money. Business owners are always looking for the fastest way to generate leads compared to organic traffic. You don't have to be an expert on all platforms. You can just learn one platform and master it. It's better to know one platform really well than only a few things on all.
When you start learning how to do paid ads, you should focus on mastering: writing campaigns, target audience, budget for each month, and how often you should post.
If you can help business owners reach their target market and generate leads for them, you can end up making high profits in the end. Once you become an expert you can start turning it into a business and make a huge profit out of it.
This is a side hustle that is difficult to learn in the beginning because you have to experiment and test when doing paid ads and find the winning ads to scale. However, once you become a mastermind, it'll be easy to do it.
This is a high-demand job, and if you are interested in it, I recommend getting the basics down.
6. Social Media Management
Are you a social media freak or love to spend time on social media platforms? Why don't you think about making money with it? Yes, social media management is a job you can do without leaving your house.
In social media management, you can apply to handle the account of influencers, bloggers, and celebrities. Moreover, you can associate yourself with any organization. In this case, you will be responsible for making and running social media campaigns to promote a product or service.
Furthermore, you will collaborate with influencers, analyze customers' comments and conversations and make strategies according to them. Social media marketing is a fun job to work part-time and full-time and earn to make bank at the same time.
7. Photographer or Editor
Taking photos and editing them is a great side gig that can require little investment or be very expensive depending on what you are buying. All you need is a great camera and photo editing software or app.
Not everyone has the time to take photos or edit all day because this does take a long time to produce high-quality work.
With the rise of social media, influencers want their photos to be taken and edit professionally to gain more engagement with their followers. You can make a lot of money from this if you know many influencers because they can promote your services as well.
You can also take pictures for people's special occasions like family photos, weddings, and birthdays and deliver a digital file to them.
If your photos are high-quality pictures, you can also sell them online like Esty, Shutterstock, iStock, Adobe Stock, Bigstock, and EyeEm to make a profit
This side hustle may start off small but can eventually become a full-time job by using sites like Fiverr or Upwork where you can freelance.
8. Videography
In this digital era, videography is getting the hype. Similar to photography you can do videography as well since they are both similar. Whenever a brand wants to advertise their products or services, they prefer to advertise via video instead of flyers or pictures. Videos are more engaging and attractive so you'll surely keep the audience intrigued.
If you like to capture moments or filming, you can earn through this passion of yours. You can collaborate with brands or other advertisement companies and provide your services as a videographer. If you enjoy making videos, it is the best way to earn and grow. Moreover, besides being a fun job, you can opt for a full-time job as well.
You don't need to work with companies but freelance as well. You can offer services to YouTubers. I know YouTubers are always on the lookout to find amazing videographers.
9. Copywriting
Are you an amazing writer? You can be a freelance writer and write for other people's blogs, books, or marketing purposes. This is an ideal side hustle that pays well and doesn't require any investment except for owning a laptop and internet.
This is an easy task that most people can do because you can work from home and anywhere in the world.
We write all the time so this side hustle can be for everyone. Most online businesses have blogs on their website but most of these are written by other people.
When writing for businesses, you have to pretend to be them and tell their stories to the people.
You can charge people at an hourly rate or a fixed rate based on the project which can be decided by you.
Whether it's for friends, businesses, or bloggers, you can write many things for them such as:
Email Marketing
Blog Post
Website Content
Ebook
If you have a passion for writing, this side job is where you can start making money.
10. Affiliate Marketing
Do you like the idea of getting paid while sleeping? This is one of the best side hustle out there. Affiliate marketing is a long-term game and a very rewarding one that can generate passive income.
The best part is that you don't have to own any inventory, but promote the products or services to your audience.
I've seen many bloggers and entrepreneurs making thousands and even 6-figure just from affiliate marketing. Remember this is a long-term game and not a get-rich scheme.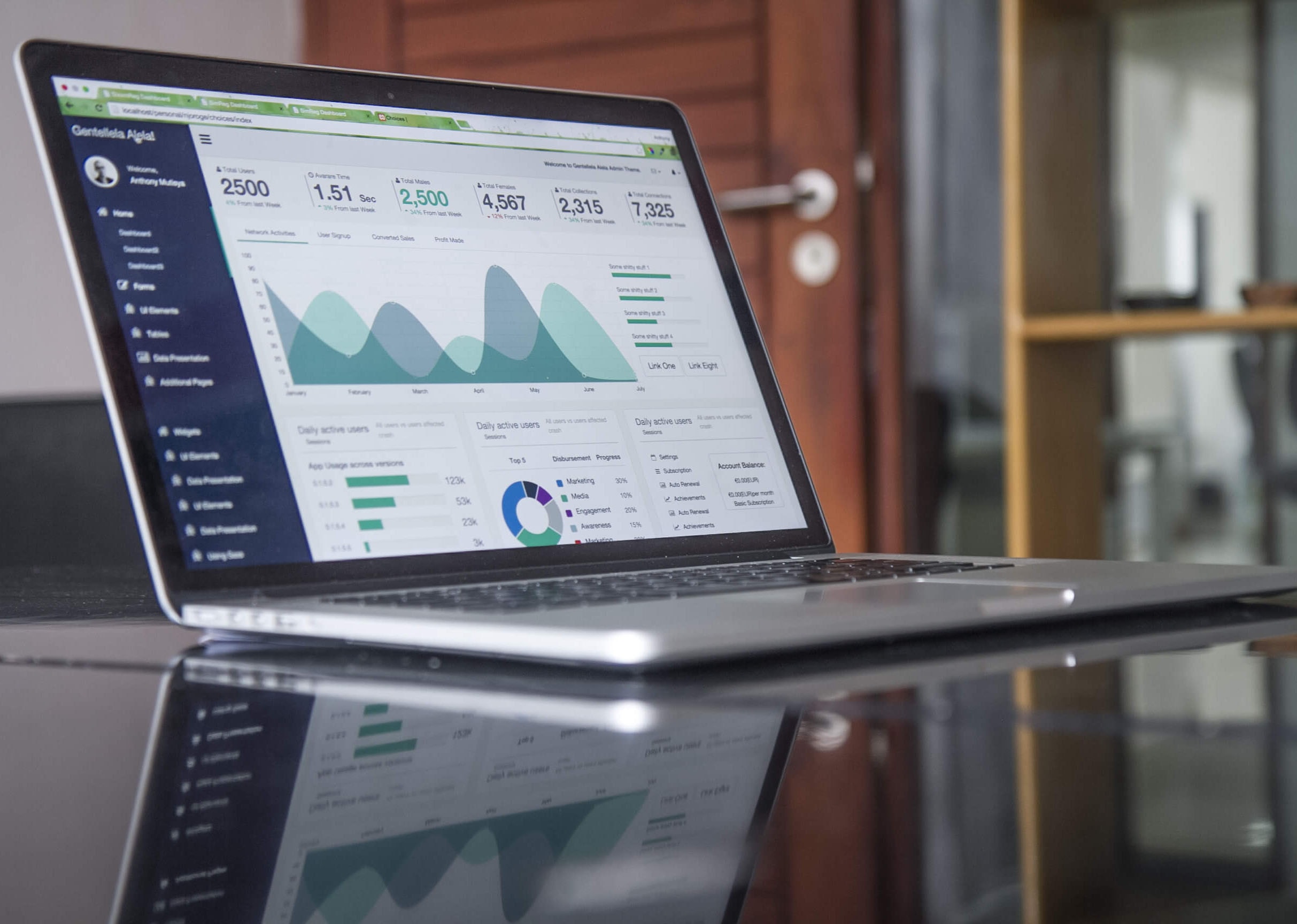 Starting out as a newbie is very difficult because you have no experience or strategies to sell other people's products or services. This requires patience and hard work, but the end result is amazing.
To become a great affiliate marketer is to be honest and genuine about the products you are selling. There are many people out there who like to spam people and post their links everywhere on the internet.
You need to understand the products or services you are selling because people might ask you questions about them, and you might need to answer them.
Some ways you can start affiliate marketing today:
Writing a review on your blog post
Promoting on your social media platforms
Joining Facebook Group and telling people about it
Email Marketing
Asking influencers to promote them for you
There are so many ways in doing affiliate marketing. Those were just a few I listed for you to see.
11. Pet Sitting/ Babysitting
Do you love to watch people's pets or kids? Pet sitting and babysitting are easy money. We all have busy lives so people like to hire pet sitters or babysitters to take care of their loved ones. You can earn while watching people's pets or kids for a couple of hours. This is an easy job to do because you get to have animal or human interaction.
If you love to take care of pets, you can give it a try. It's a great opportunity if you are in need of money. There are many people out there who need help so start by going local.
Moreover, pets and kids do not need twenty-four hours of attention; you have to keep an eye on them. While pet sitting or babysitting, you can also do other work you may need to finish online while watching them. These two jobs are becoming popular nowadays. If you know how to take care of pets or children, you are eligible for this.
12. Create & Sell Online Courses
Are you an expert on a specific subject? Why not make an online course to help people? You can create online courses regarding it and sell them to earn cash. Maybe you are a pro at finger-picking techniques on acoustic or electric guitar; you can create an online course regarding that as well.
Moreover, if you are proficient at teaching whatever you specialize in, you can start teaching it. Utilizing your passion is a creative job to make money. Furthermore, people in this world are eager to learn while staying in their comfort zones. So, you can create videos or blogs and host online courses without any degree.
Many factors play a significant role in what you can make. It includes the fee for the class you set, how many students buy it every month. Moreover, it also matters if you refer to them or they come through the site.
Whether you are looking for fun jobs that pay well or searching for an authentic site to earn a full-time income, there is no shortage of ideas. The internet has so many ideas that help you earn with minimum or a little effort.
You can consider the ideas mentioned above to get full-time earning. These ideas are not only effective but also leverage your creative side. Moreover, these ideas allow your creativity, opinions, and methods to breathe.
13. Freelancing Online
As a freelancer, the possibilities of earning are endless. You can earn a lot of money depending on your skills and hard work.
Ways to make extra money online are by going on freelancing websites such as Fiverr and FreeUp. By signing up you can offer services to people: design, copywriting, social media, virtual assistant, etc.
Other platforms you can try would be Upwork and Contra. There are so many freelance sites that you can sign up for free. Once you sign up, you can start creating gigs for people and drive traffic to your services.
Starting out as a freelancer can be tough because you have no experience. But let's be real here, we all start with nothing. It takes practice to make perfect!
When you start out as a beginner, I recommend setting your services at a low price because you have no experience. You have to slowly build up that credibility first so people can trust you more.
Once people start trusting you, you'll start making money. Just be patient and clients will eventually find you.
Alex Fasulo, a freelancer on Fiver, has made 6-figure just from Fiverr. This tells you that it is possible to earn extra money by picking up side jobs online. Whether you offer service through Fiverr or social media, anything is possible. Businesses are always looking to outsource some work to people because of time.
The best part about freelancing is that you can work on your own time and be your own boss. Living that life seems fun don't you think?
I have seen young people, even teens, make money through these platforms, and I'm just amazed. I wished I knew about it when I was younger.
Try doing freelance online to see if you like it or not. It might be the perfect side hustle or job for you.
14. Becoming A Blogger
If you like to write and share your knowledge on a certain topic, I encourage you to start blogging like me. Writing a blog on something you are passionate about and helping people with your expertise along the way is very rewarding. Here is a guide on how you can get started.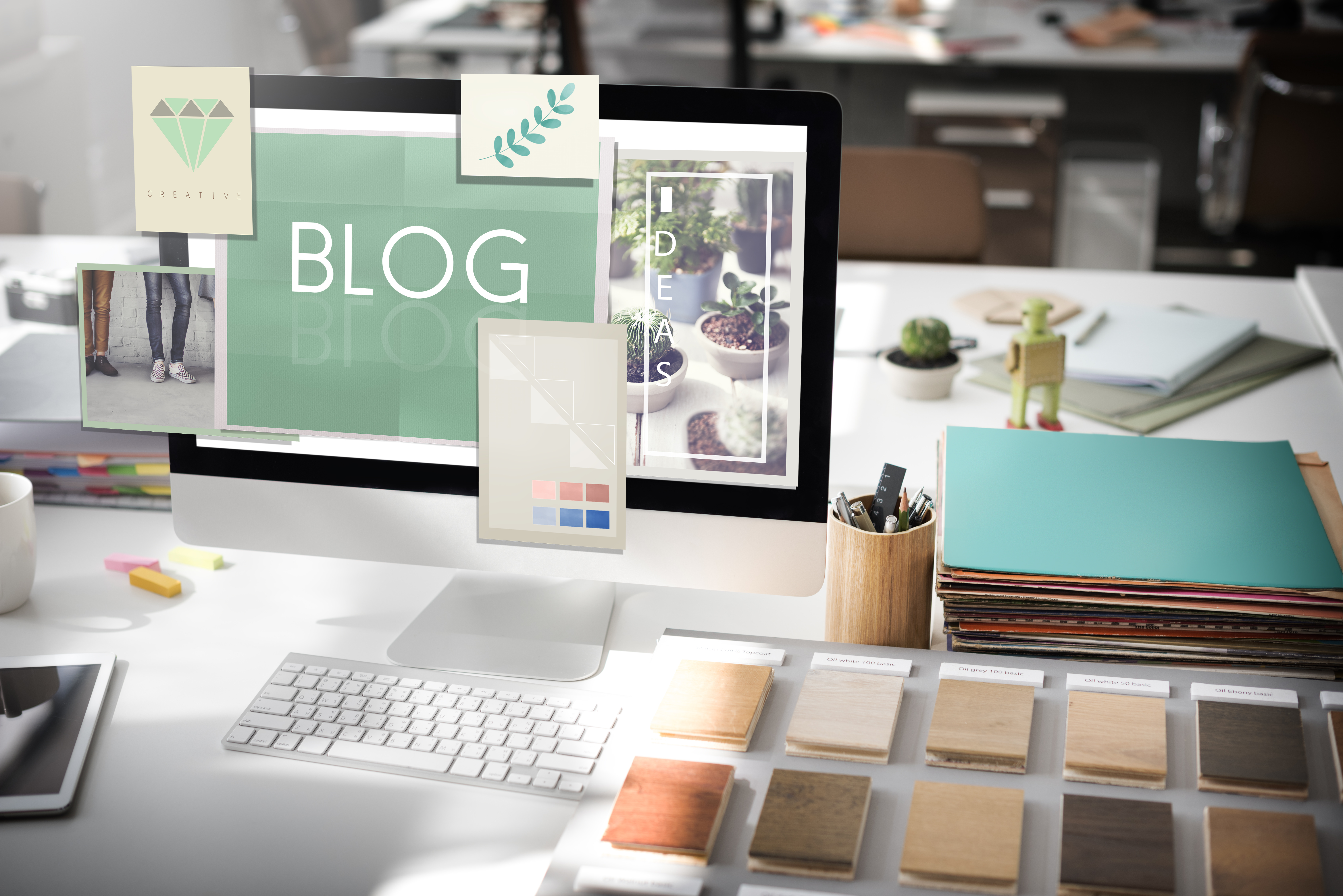 It takes time to actually make money by blogging because you are competing with a lot of people on the internet. You can do SEO or drive traffic with social media.
Ways bloggers earn extra money are through ads, selling digital products, consultations, and affiliate marketing.
It may look intimidating and overwhelming because you are a beginner, but once you do it consistently, it'll become a daily routine for you. Just start off small by spending a few minutes each day.
The hardest part for most people is getting started. People are either too busy worrying about how to start or making it perfect as possible.
But let me tell you. Nothing will always be perfect! There will be many mistakes along the way because you are testing what works for you. With mistakes, you can figure out the perfect strategy. The longer you wait, the longer it's going to take for you to make money.
Start now and don't expect it to be perfect! You are going to waste time if you ponder over it all the time. I was there once and I know the feeling!
15. Selling Digital or Physical Products
Are you a creative and talented individual who loves to design? You can try making physical or digital products online and selling them online like Etsy. You don't need a lot of capital to sell on Etsy, so you can start selling on Etsy today. I have found so many cute things on there that it makes me want to buy everything.
You can become a full-time seller by selling the best things on Etsy. It is slow in the beginning because you have to create the products physically or digitally. However, once you put it out online, it'll always be there and all you have to do is wait for someone to buy it.
Imagine selling your digital products to 100 people a day. That's a lot of money. You can sell templates, ebooks, and pdfs if you have your own website as well.
This is a great way to make money online, and you get to have fun and be creative. You can also sell your design on platforms like Print on Demand, RedBubble, and Merch on Amazon.
Coming up with the perfect design can be very tedious, but the results are just phenomenal. Just keep hustling, and you'll make it! Who knows you might become a famous designer one day!
If you don't like that route, you can always open your own Shopify store and sell your own products.
There are many ways to make money by selling products online, and you don't have to have an Etsy store or a Shopify store. You can sell things on your blog or website if you have one.
There are many ways to sell things online. You just have to be creative!
Have fun while doing it because then it doesn't feel like work.
16. Starting a Youtube Channel
Do you like to be on camera and create content for people? We all know that there are many successful Youtubers out there that make millions of dollars just for posting videos on Youtube.
Here are some successful Youtubers: Felix Arvid Ulf Kjellberg, Lauren Riihimaki, and Ryan Higa.
You can be one of them and make lots of money online if you are consistent. I know starting out can be difficult, but this is one of the passive income streams that people aim for.
There are so many niches I've seen on Youtube from cooking/baking, vlogging, business, arts and crafts, fashion, and many more. You just need to find a niche you like and go with it.
You can earn up to $3 to $5 per 1000 views. If you have a knack for video editing and know your niche, this is the perfect side hustle for you. Signing up for an account is free. Once you start getting the minimum requirement, you can start to place ads on your videos.
The best part is that once you have many videos up, they stay there, and money will continue to roll in for you. Wouldn't that be amazing if you have money come rolling in while you sleeping?
Many people always look to this route to get their brands out there. It takes time for the algorithms to kick in but in the end, it'll be all worth it.
Once you become a professional at it, it's just rinsed and repeat. Everything will start to become a routine for you.
17. Reselling Clothes or Home Goods
Do you have a pile of clothes in your closet that you don't wear anymore? How about selling them through Poshmark, Facebook Marketplace, ThredUp, etc. Instead of throwing them away when they are in good condition, you should sell them to make that extra profit on the side.
This is an easy way to make some extra money. We all have clothes we don't wear anymore that are just sitting in our closets right?
I always thought people don't buy things from other people, but they do! It's because it's cheaper when they are on a budget.
You may think that selling clothes online is time-consuming and not worth the trouble. However, if you are doing it right, you can make a great profit.
People also sell their old furniture and things on Facebook Marketplace if they are still in good condition and want to make that extra money. So don't throw away things that are in good condition because there are some people who will buy them.
Look around your house to see if there are things you don't want anymore and sell them online. There are many people who would buy second handed things.
You can also flip clothes too by buying trendy clothes at a lower price and reselling them at a higher price.
If you think your clothes are old or not worth selling, my last resort would be to donate them to a charity.
19. Tutoring Students
Are you passionate about teaching? How about tutoring students on the side? Being an online tutor allows you to be flexible with your schedule. It is a great way to make money as a side hustle or a full-time income. Students are often struggling in school in multiple subjects, so there will always be a need for tutors.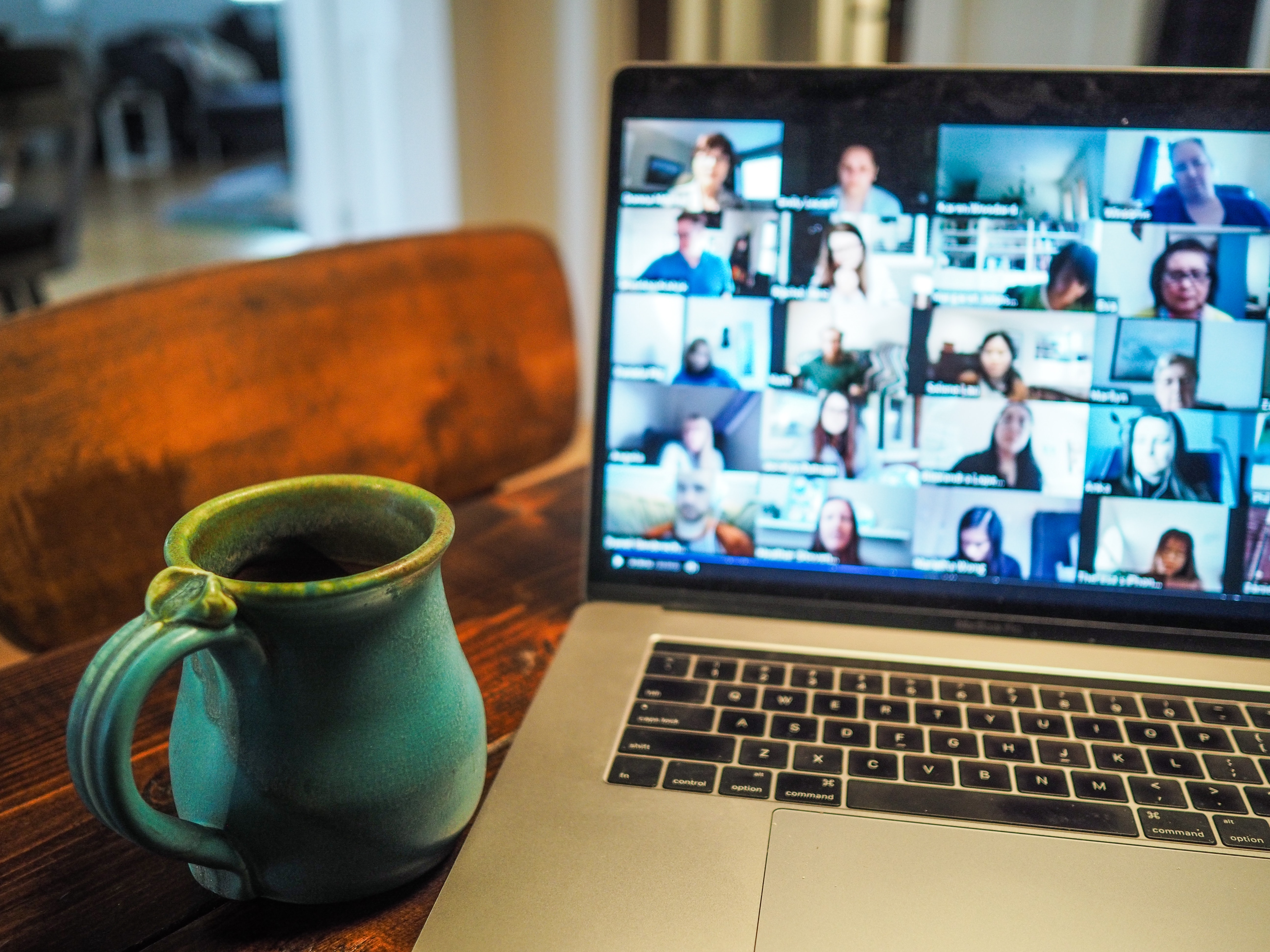 Even though you might be a beginner in teaching students, you'll get the hang of it after a few trials.
Teaching can be fun because you get to explore new ideas and strategies to help students succeed in school. You might even learn things about yourself along the way too.
You get to see how students learn and how they come up with creative ways to solve the problems. It's also a rewarding job too because you are making an impact on them.
I hope some of these examples help you find something that you like. Hopefully, you start your amazing journey by taking action soon. Remember everything takes practice with time, so be patient. I know you'll get to your destination eventually.
20. Become an Influencer
By becoming an influencer, you can work with top brands and get paid while promoting their products or services. You don't have to have a huge following to work with your favorite brands. All you need to put in is work and effort. Being an influencer may sound difficult but if you are consistent in posting consistently on social media, people will become more aware of who you are.
This is considered to be one of the best side hustles people do in their free time. You get to build yourself a brand and reputation for yourself. It is a good way for people to know what kind of person you are and what you offer to help your audience.
During this time and age, most brands reach out to influencers to work with them because that's how they market their brands. Influencers have become a great path to take for people who love to be on social media all the time.
You get to take amazing photos and be creative with yourself.
Some of my favorite influencers would be Leenda Dong and Chloe Ting.
I hope these side hustles inspired you to take action on yourself. Do what you love and make it into something grand!
She started her blog, The Money Dreamer, when she realized the 9-5 job was not the lifestyle she wanted anymore. After designing for a while, she wanted a more meaningful life, which was freedom, so she decided to venture out. She took action so that she can live her dream life and decided to help people to live theirs by helping them how to save, budget, and invest.