20 Popular International Snacks You Should Try if You can Find Them
We're snackin' all over the world.
Stacker scoured the internet to find 20 of the best international snacks you should try at least once. We also looked into staple foods and sweet treats from diverse countries to compile a well-rounded list.
According to a YouGov report from March 2023, more than 2 in 5 global consumers say they often snack between meals. COVID-19 also changed the world's snacking patterns. About a third of U.S. and Great Britain consumers said they snacked more often. By comparison, about a sixth of Germans and a fifth of French increased their snacking.
Many snackers had a great affinity for chips, otherwise called crisps. Over half snacked on these at least once weekly in the U.S. (53%) and Great Britain (65%). Candy or chocolate bars, however, were even more popular with people in Great Britain and Germany, with close to 3 in 4 people choosing to indulge their sweet tooth at least once a week. While biscuits and cakes also rank for snackers in Great Britain and Germany, it's ice cream and cookies for those who live in the United States.
Globally, the United States is the biggest revenue generator for snack brands, clocking in at over $100 billion, according to Statista, followed by Asian countries: Japan, India, and then China, which explains the many Japanese entries on this list. Scroll through this list for some of the best snacks from the Dominican Republic, Japan, Mexico, Ireland, and more.
You may also like: Sugar content of 50 popular breakfast cereals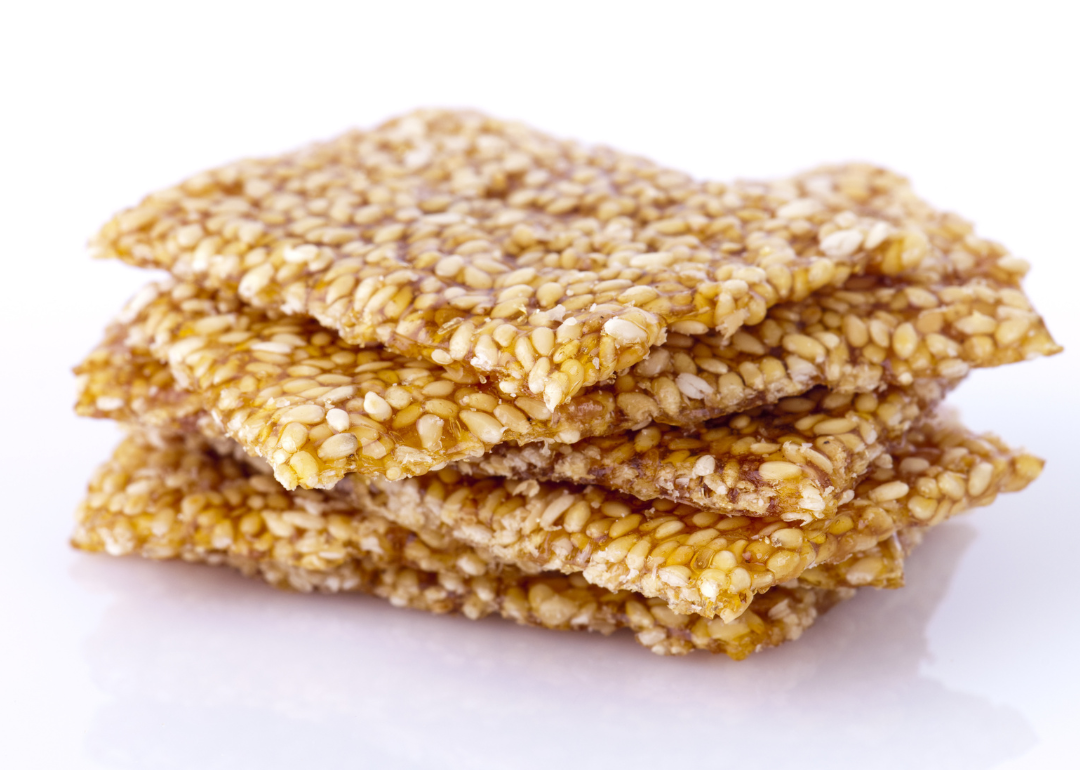 szefei // Shutterstock
Dominican Republic: sweet sesame dessert
The Caribbean has no shortage of savory dishes, including mangú, mofongo, and tostones—but it's got a sweet side, too. Perfect for a post-lunch sweet treat, the Dominican Republic's sesame dessert, or dulce ajonjoli, can be found in bar form and has the perfect crunch and delectable taste.
Pakpoom Phummee // Shutterstock
Japan: Pocky Almond Crush
Pocky snacks, which can be found online or in Japanese markets, are a movie night staple. If you haven't tasted the Almond Crush variation, you're missing out on a perfect combination of sweetness, crunch, and chocolate. Glico, the Japanese parent company to Pocky snacks, celebrated 100 years in the business in 2022. Expand your palate and celebrate their long-running history with Almond Crush and dozens of their delicious snacks.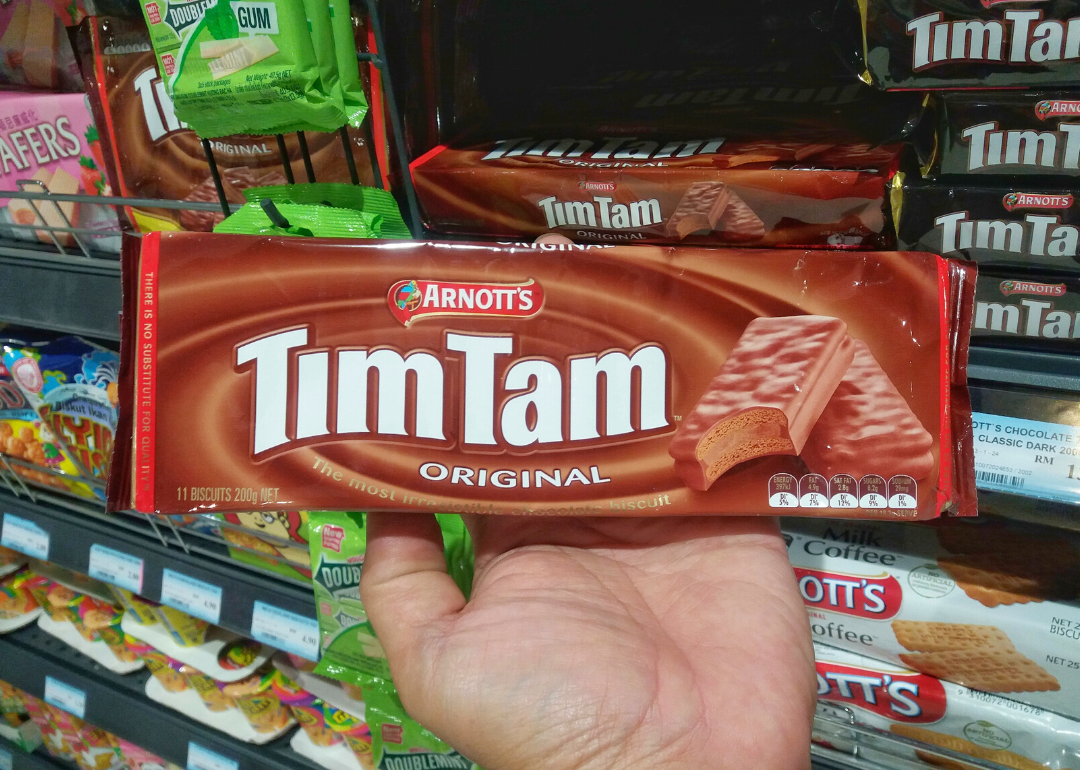 Zety Akhzar // Shutterstock
Australia: Arnott's Tim Tams
The story of Australia's beloved Tim Tams dates back to 1827 in Scotland, thanks to the birth of William Arnott. Fast forward to 1882, and Arnott's biscuits made their way to Sydney by sea. Tim Tams, a crunchy biscuit with a creamy center coated in milk chocolate, was launched in 1964 and captured the hearts of Australians. Enjoy a Tim Tam Slam—bite off each end of the biscuit, turn it vertically, and use it as a straw while drinking tea or coffee.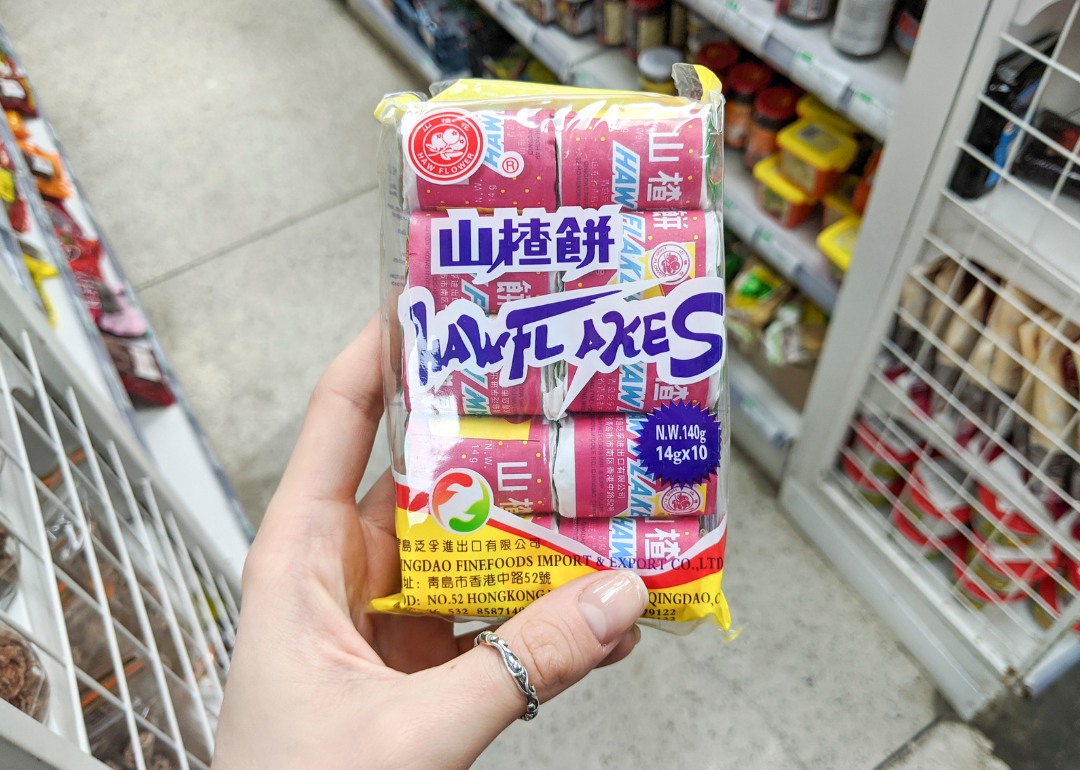 Haelen Haagen // Shutterstock
China: haw flakes
Haw flakes, a traditional Chinese fruit candy, are made from the mashed fruit of the Chinese Hawthorn tree, called "haws." The fruits have a tangy sweet flavor and have the consistency and thickness of a Fruit Roll-Up and a Necco wafer. Sharp-eyed shoppers can usually find these in nearby Asian groceries.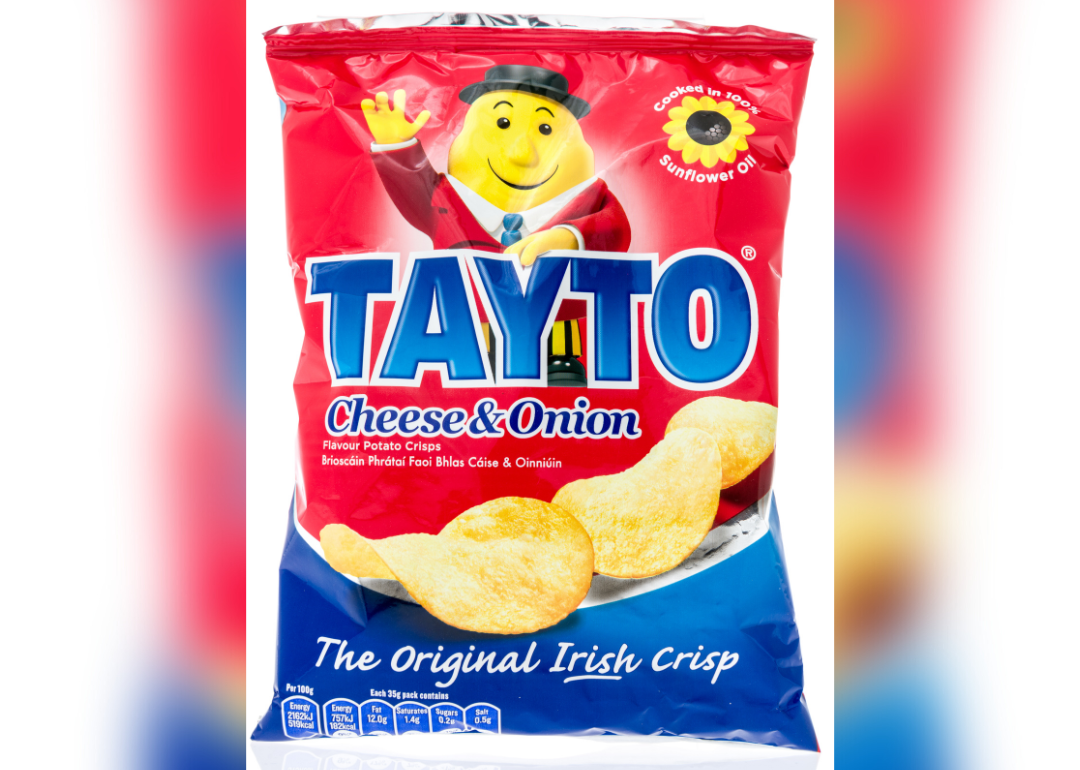 Keith Homan // Shutterstock
Ireland: Tayto Cheese and Onion Flavored Chips
Tayto potato chips are so iconic to the Irish that they even have an amusement park in its honor, Tayto Park, now called Emerald Park, after its naming rights deal ended in 2022. When it began almost 70 years ago in 1954, Tayto was one of the first brands to introduce flavored chips, including cheese and onion, which would soon become its mainstay flavor.
You may also like: Common US Foods that are banned in other countries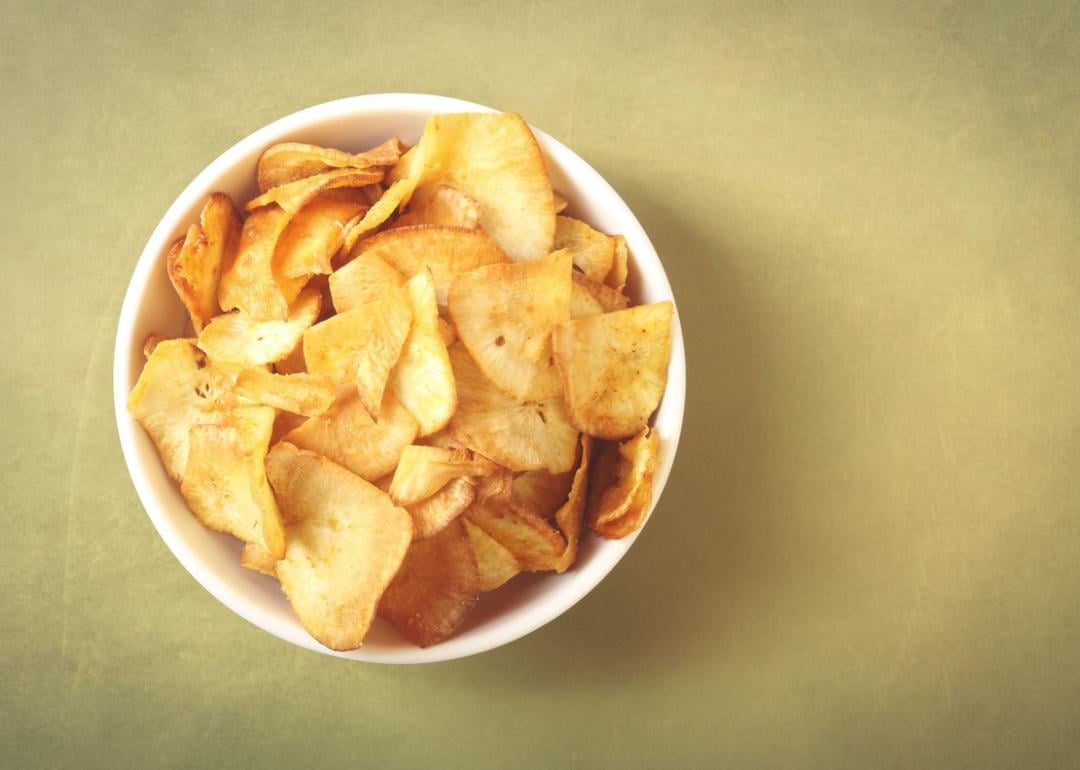 Shyamalamuralinath // Shutterstock
El Salvador: Artesanal Yuquitas
South and Central America, the Caribbean, and parts of sub-Saharan Africa often incorporate yuca frita, or fried yuca, in their daily dishes. But it's also a common and popular snack. In El Salvador, you can find many munching on a bag of lightly salted yuca chips. They're similar to plantain chips and the perfect airy snack to try.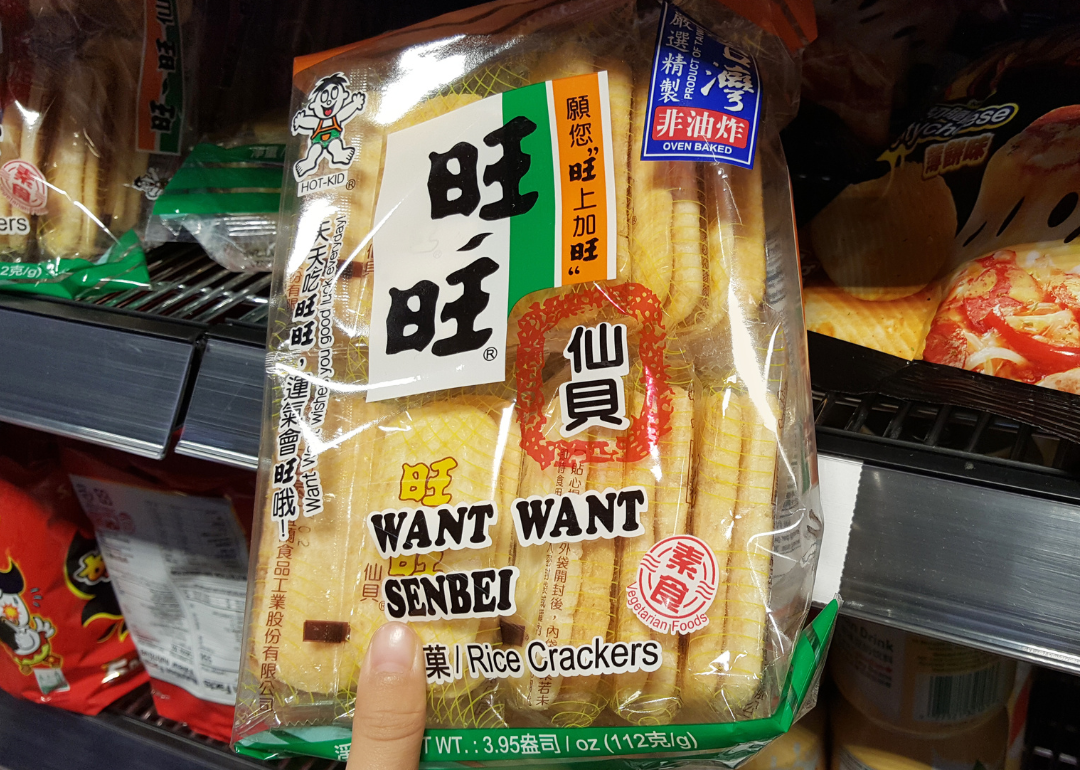 haireena // Shutterstock
Japan: Want Want Seaweed Rice Crackers
These sweet, savory, and semi-salty rice crackers pair perfectly well with soups, salads, dips, or on their own. The traditional Japanese dry snack has a rich umami flavor of fish sauce and seaweed. Stock up online or find them at your local Asian market.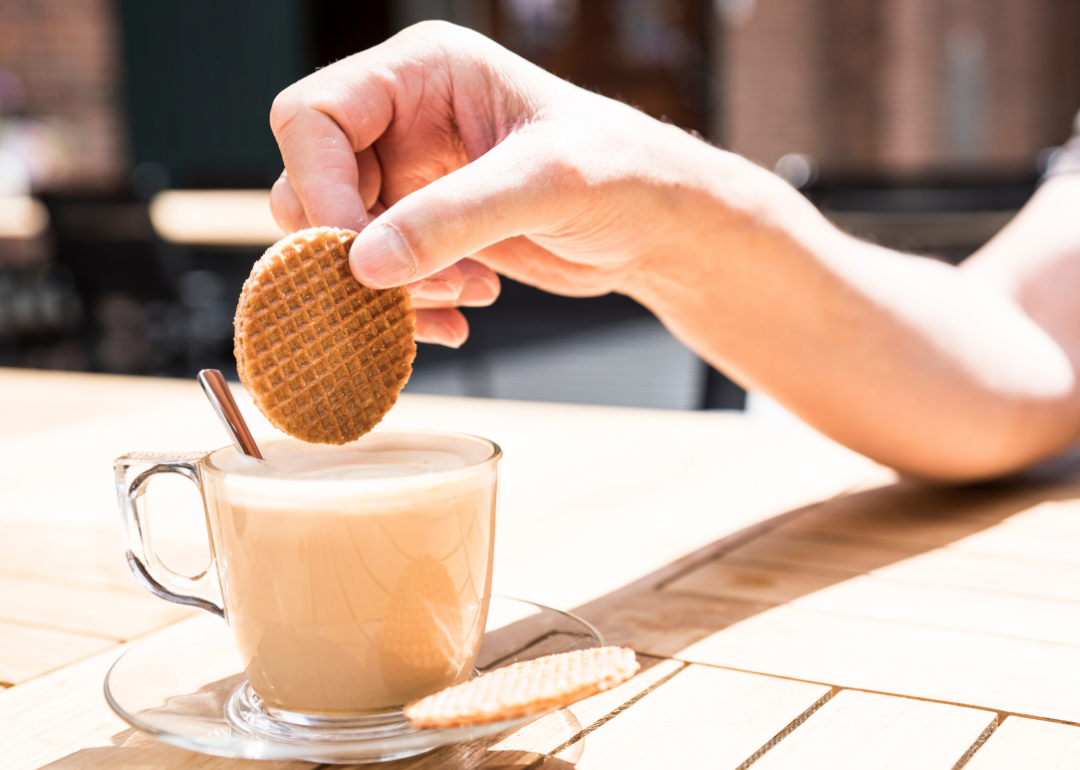 Poleijphoto // Shutterstock
Netherlands: stroopwafels
Tulip fields and windmills adorn the backdrop of the Netherlands, but the Dutch waffle cookie, also known as a stroopwafel, is a true highlight of the country. The stroopwafel, consisting of two delicious wafers with bourbon caramel filling, is eaten by placing it on top of your favorite hot drink, waiting a few minutes for the caramel to get soft and gooey, and then digging in. First conceived during the 19th century, the stroopwafel has proved to be a timeless classic.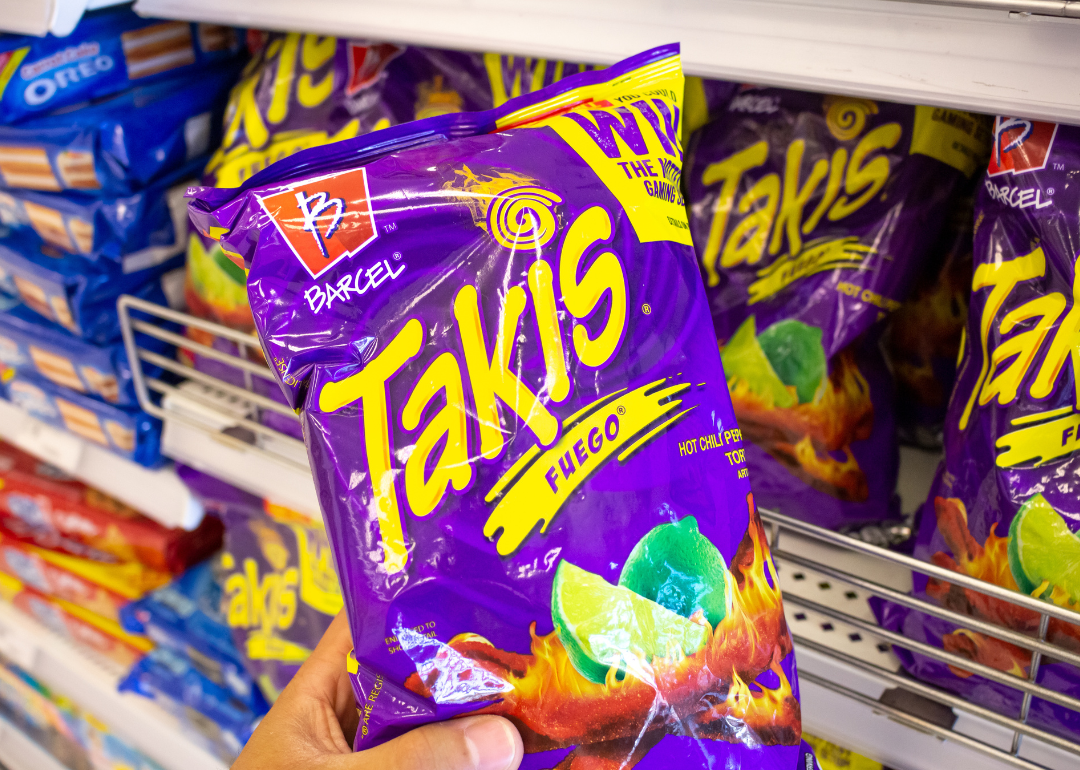 The Image Party // Shutterstock
Mexico: Takis
Beware, things are about to get spicy with Barcel's Takis. But if you can handle the heat and are craving some of the spiciest chips Mexico offers, pick up a bag of these rolled corn tortilla chips. Takis come in many shapes, sizes, and flavors—including flavors like Crunchy Fajita, Blue Heat, and Guacamole and shapes like Waves and Stix.
Sachiczko // Shutterstock
Japan: Kokutou Milk (Brown Sugar & Milk Rice Crackers)
You can never have too many crackers in your pantry. This traditional Japanese snack differs slightly from the usual crunchy rice cracker texture. Thanks to the brown sugar, the Kokutou Milk crackers have a crispy feel and a slightly sweet, smooth taste.
You may also like: Side dish recipes to complement any main course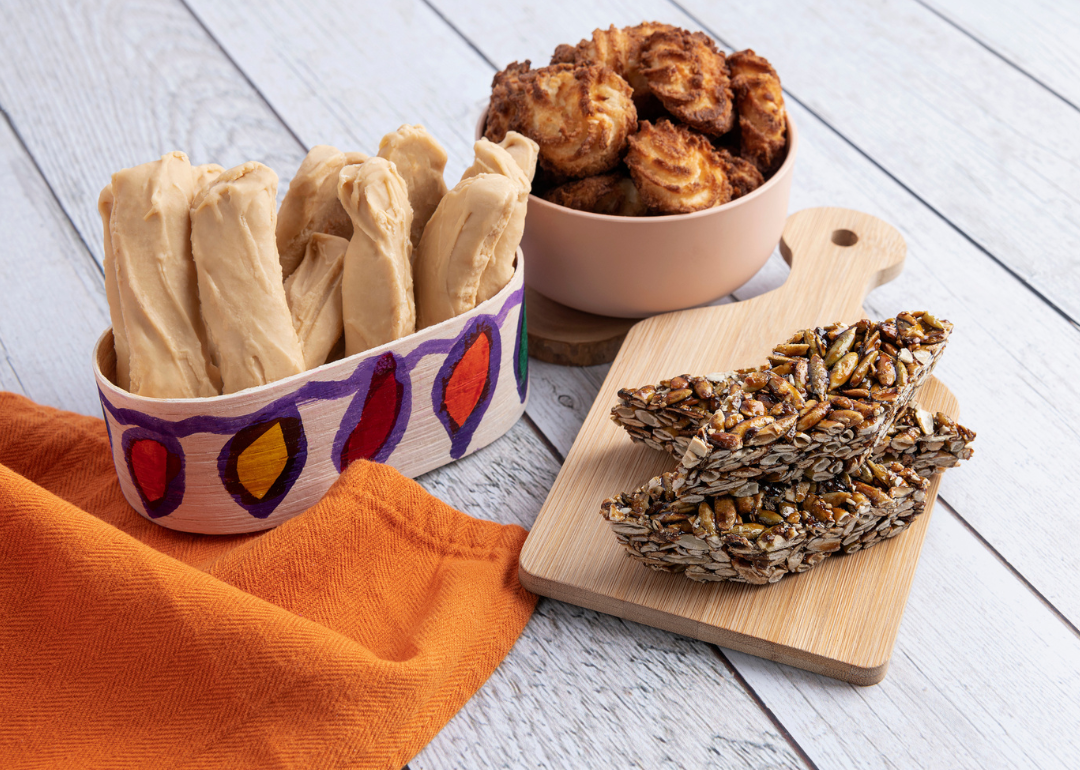 LoukotaStudio // Shutterstock
Guatemala: palitos
Palitos are barbecue-flavored puffed corn shaped into sticks, but every bite offers a layer of flavor. After the third or fourth bite, a detectable heat from its sweet red chili ingredient rises to the top.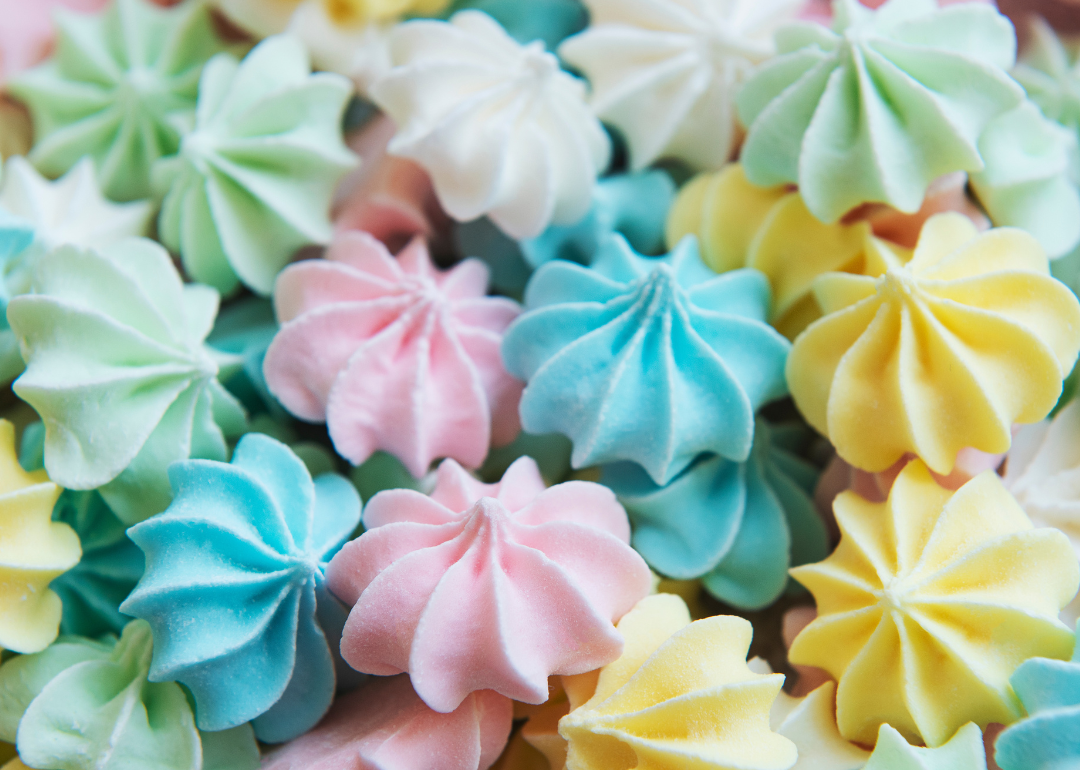 Olena Rudo // Shutterstock
Puerto Rico: Florecitas
If you want a taste of the island, look no further than Florecitas cookies made by Borinquen Biscuit Corporation. The meringue-flavored floral decor layered on top of a crispy cookie will burst in your mouth with flavor.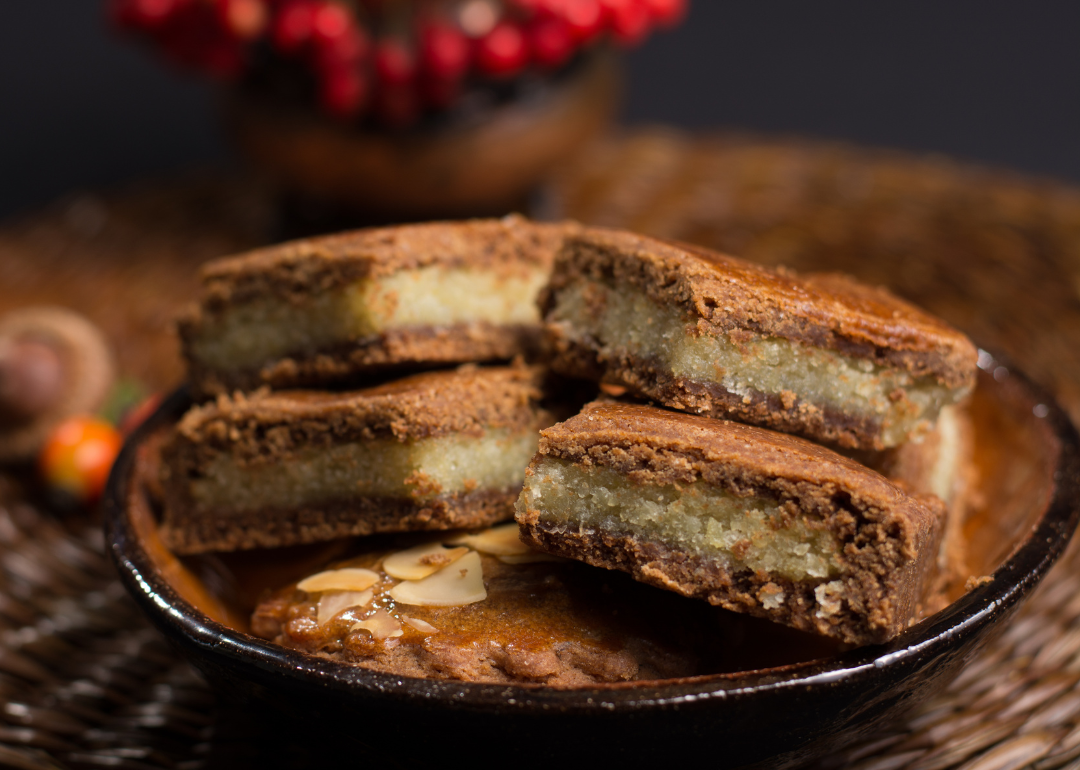 barmalini // Shutterstock
Switzerland: Appenzeller Biberli
Enjoyed this year-round, this treat is especially significant over the holidays. Switzerland's biberli cookies, a gingerbread specialty, are a fitting sweet treat for Christmas morning. The cookies contain almond paste or marzipan with notes of honey, lemon zest, and sugar.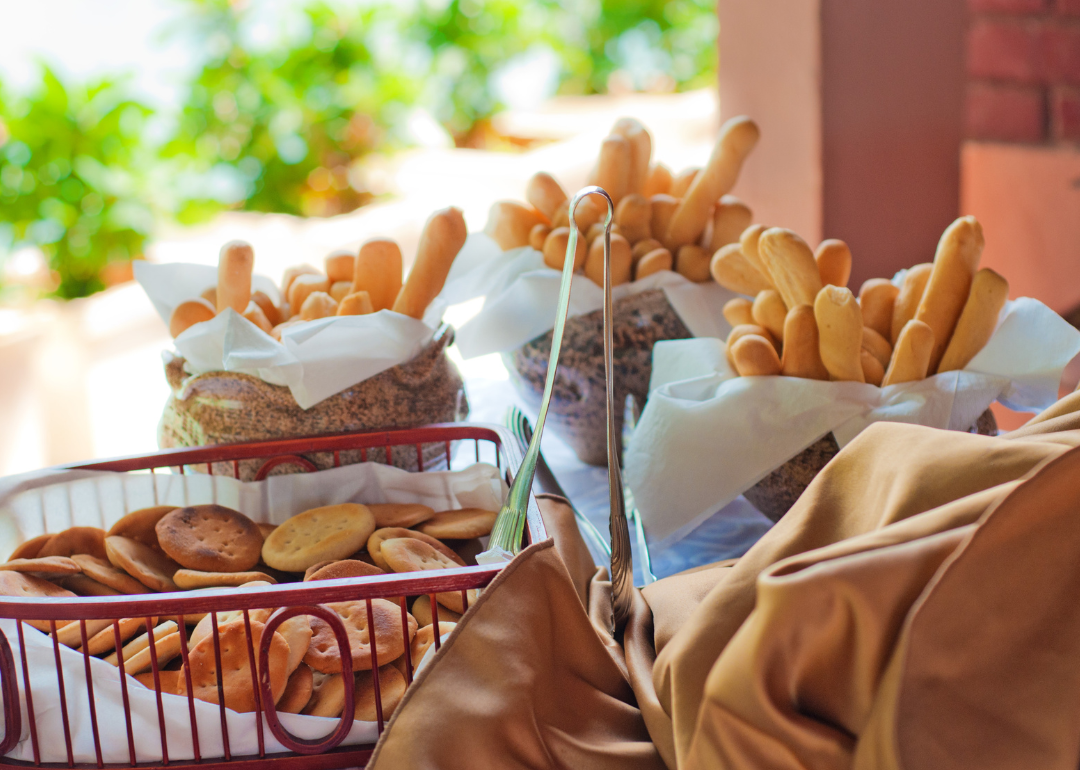 javier gonzalez leyva // Shutterstock
Cuba: Dante Crackers
Dante Cuban Crackers pair well with guava paste or another spread, with cheese, or with soup as a bread alternative. Along with plain flavor, these delicate crackers are also available in a garlic.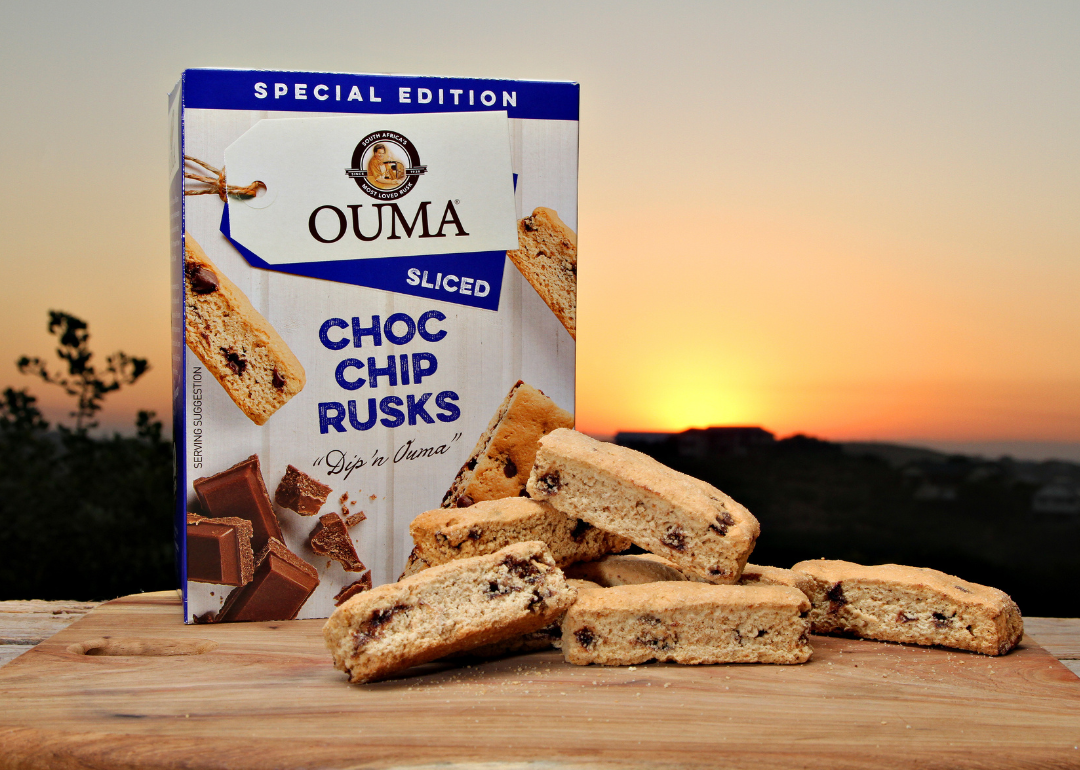 RovingPhotogZA // Shutterstock
Africa: Ouma Condensed Milk Rusks
Africa's Ouma Rusks and a warm beverage are a perfect match. Just dunk them in your cup of tea or coffee, and let them soften to exude the sweet and milky flavor. Elizabeth Ann Greyvensteyn first produced Ouma Rusks in Eastern Cape in 1939.
You may also like: 50 delicious Seafood recipes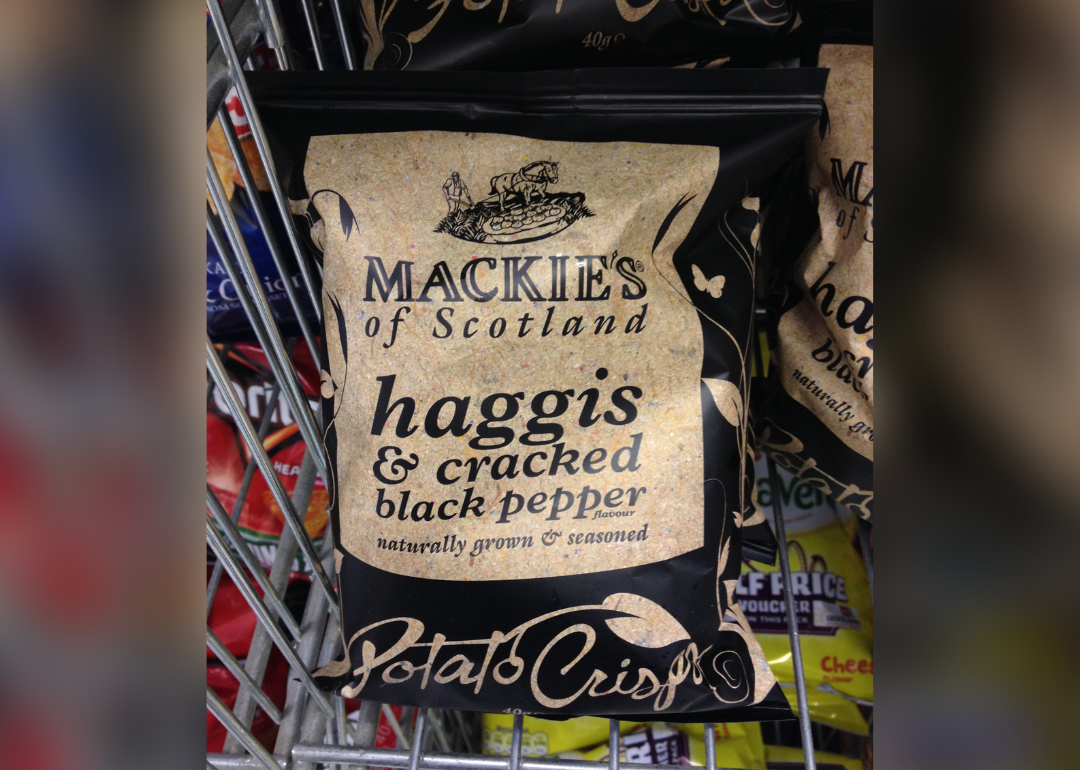 Heather Shimmin // Shutterstock
Scotland: Mackie's Crisps
Europeans love their crisps—and the Scottish blend their polarizing haggis in a crunchy potato chip recipe. Mackie's Crisps' story goes way back to 1927, but it wasn't until 2009 that the company launched with core flavors: sea salt, mature cheddar and onion, and haggis and cracked black pepper.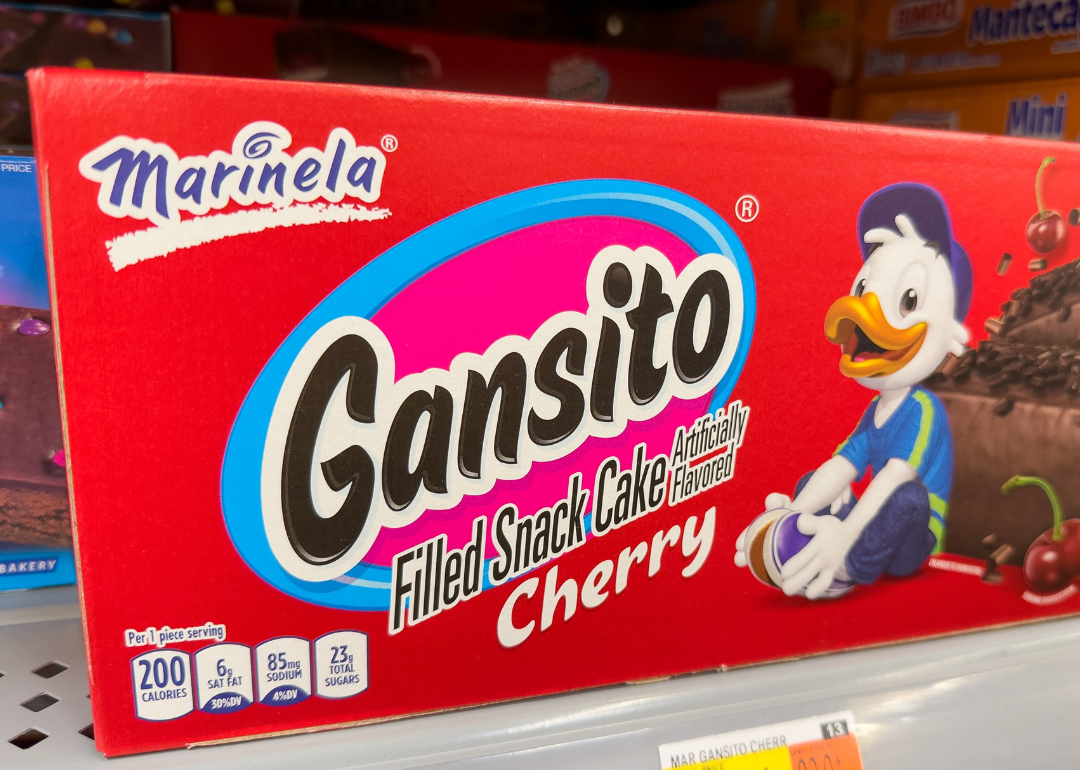 ZikG // Shutterstock
Mexico: Marinela Gansito Strawberry Creme Filled Cakes
Mexico has a myriad of sweet breads and cookies to choose from, but Marinela Gansitos are next level. Think of them as the Mexican equivalent of the Twinkie, except with an explosion of more flavors, including a strawberry and crème filling layered on top of sponge cake and covered in chocolate. Eat them out of the box or pop one in the freezer for a frozen treat later.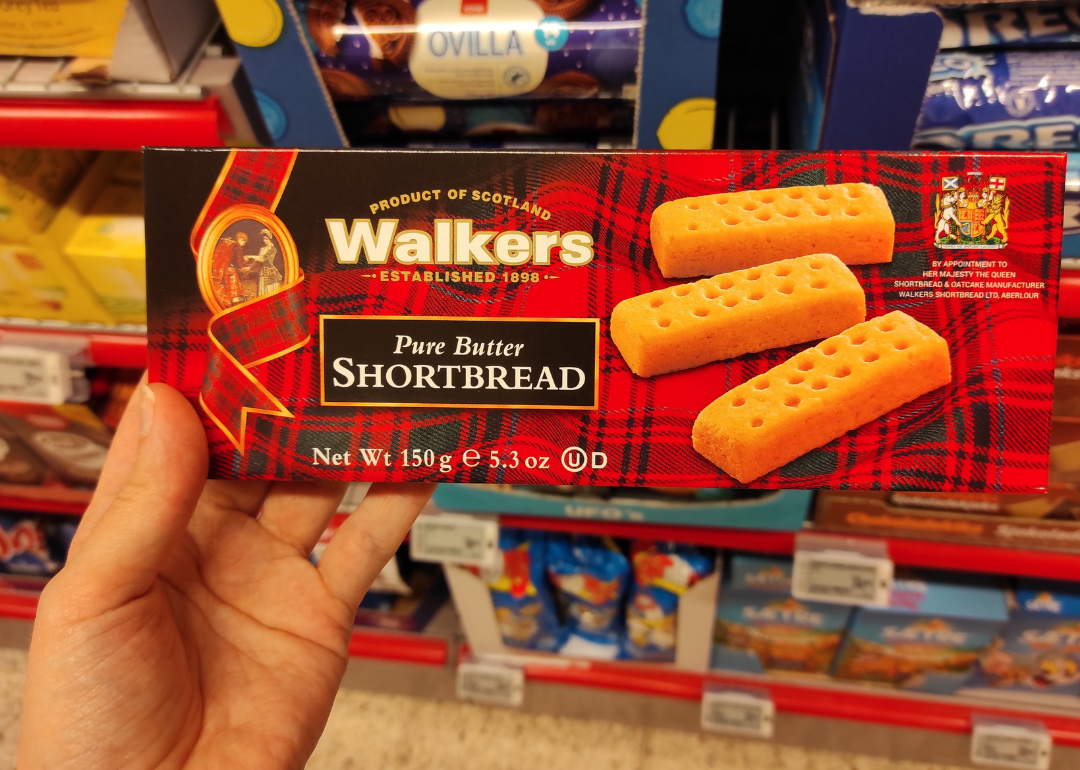 SiljeAO // Shutterstock
Scotland: Walker's Shortbread Cookies
Since 1898, Scotland's Walker family shortbread cookie recipe has been the perfect pairing for an afternoon cup of tea or morning coffee. Walker's shortbread cookies contain four simple ingredients: butter, flour, sugar, and salt.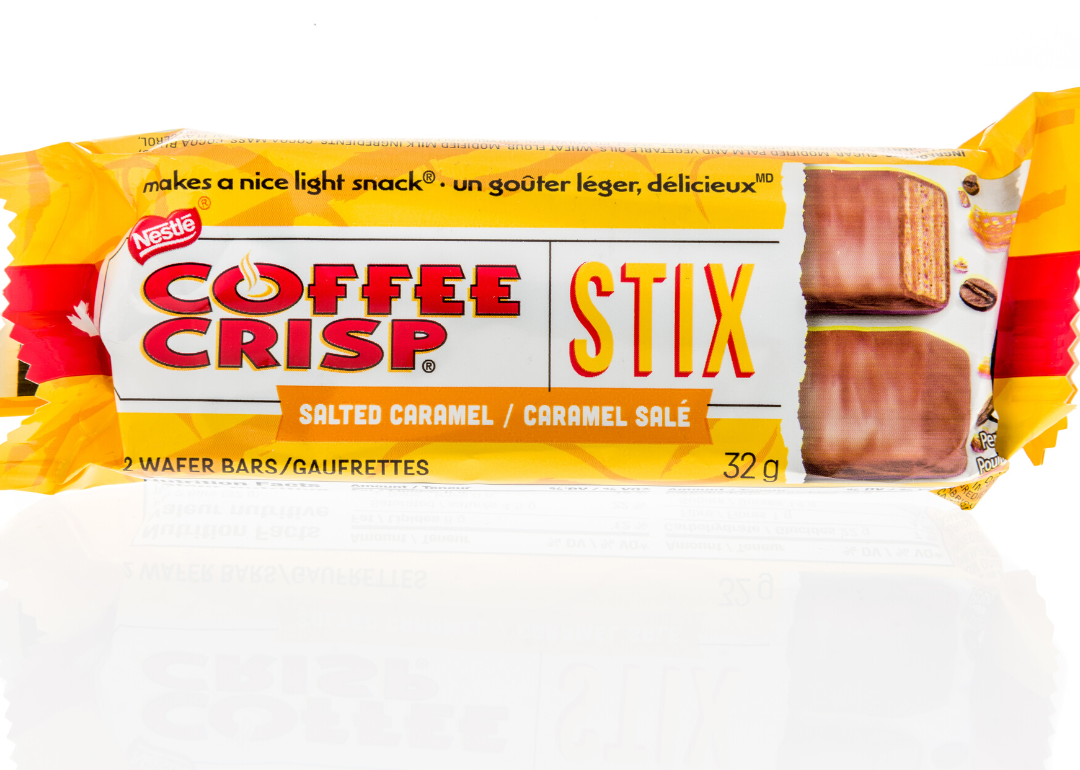 Keith Homan // Shutterstock
Canada: Nestle Coffee Crisp
Canada's known for their poutine, but you can enjoy many more snacks from the Great White North. The Coffee Crisp, originally introduced in the United Kingdom in the 1930s, consists of different layers of vanilla wafer and coffee-flavored soft candy coated with milk chocolate. The sweet Canadian delicacy is best paired with a warm cup of coffee.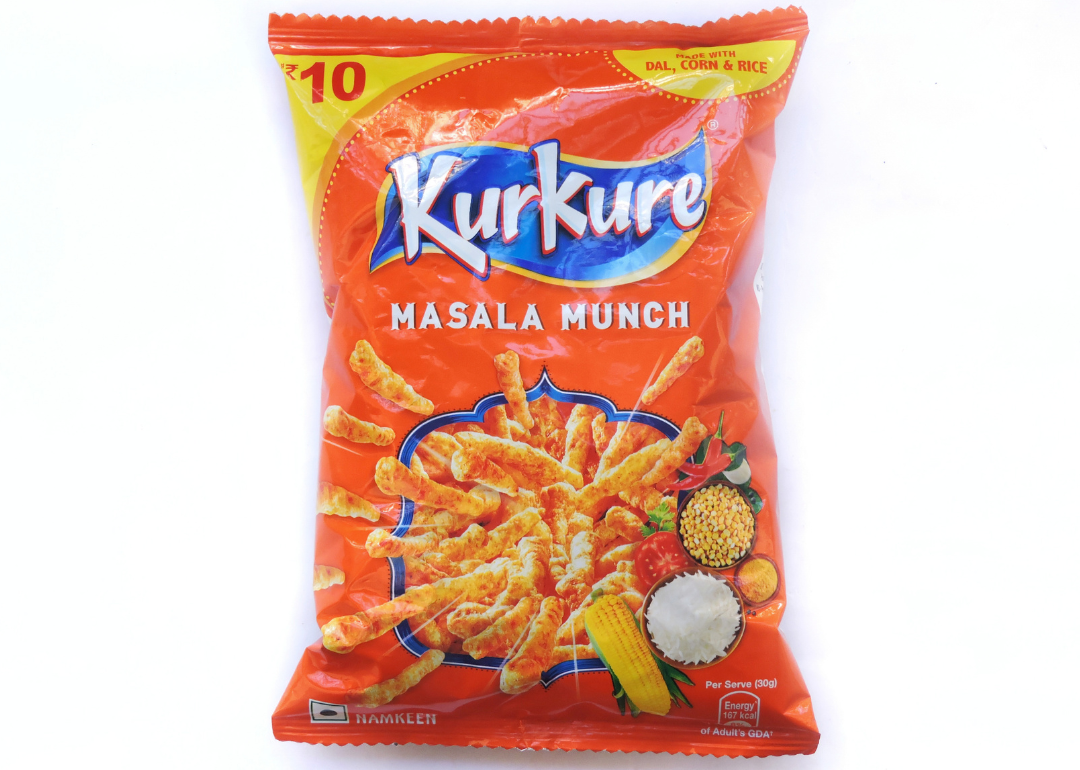 GYAN PRATIM RAICHOUDHURY // Shutterstock
India: Kurkure Masala Munch
Since its launch in 1999, Kurkure has been churning out flavorful products across India to indulge each and every craving. The Masala Munch has a similar consistency and shape as the Flamin' Hot Cheeto, but they're packed with different spices and flavors and made crunchy with dal, rice, and corn. And you won't be able to eat just one of these vegetarian and halal treats.
You may also like: Signature drinks from every state